CCTV Supply and Installation
Zerones Techonology
Closed-circuit television (CCTV) is a system that allows you to keep an eye on what's going on in and around your business. Cameras and monitors enable you to view events live, and recorders archive footage for later reference. Don't mistake a CCTV monitor for an ordinary television. It doesn't receive publicly broadcasted content—only footage from security cameras installed on the premises.
We will apply a simple principle – strive to deliver a value for money service. We will absorb the technical detail and pressure so that the customer realizes a high performance managed surveillance service with 24/7/365 availability.
The purpose of security cameras is to capture footage, especially in any vulnerable or high-crime places in and around your building. You have several basic security camera options to choose from:
Wired security camerasuse cables to transmit footage and conduct video surveillance, but the signal can weaken when the transmission range exceeds 300 meters. Using the appropriate networking cables, switches, and signal boosters can help overcome this problem. Several cameras can be interconnected to a single monitor located in a security room.
Analog camerashave been around for years and are still the most common type of CCTV camera installed today. They have basic functionality and store video onsite.
IP (Internet protocol) cameras carry out the same functions as their analog counterparts, but with vastly greater capabilities. IP cameras boast sharper, higher resolution images and more flexible features like remote zoom and repositioning. They also give you the option to view footage on a web browser. This makes it possible to receive notifications regarding anything peculiar your cameras records—such as movement inside your business at 3:00 am—and view it live from anywhere via a computer or smartphone. The major drawback of IP cameras is their higher price tag.
Some of our key focus while installing closed-circuit television cameras (CCTV)
The requirement is low light (works perfectly also at night), motion detection.
Our solution will consist of cameras that cover the visible and infrared spectra
The footprint of the cameras that we select will be minimal yet effective.
Enables control of cameras
High quality video compression –H264, Mpeg4, MJpeg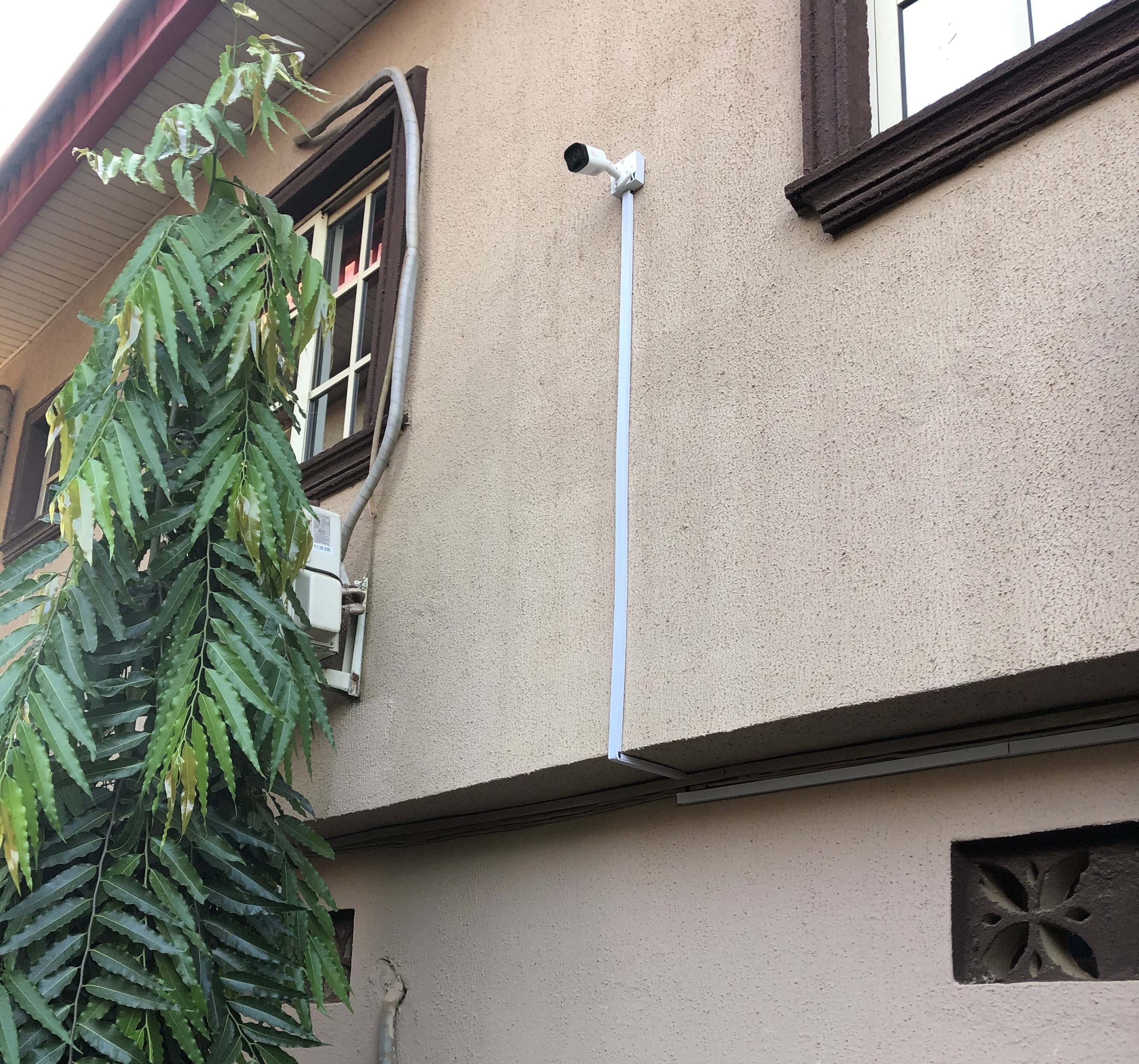 Other Services You'll be Interested At Hear what our customers have to say
Don't hear it from us
Dimitry Nevesky
http://www.honorary-degree.com
Excellent job guys! I am happy I choose your team. I will be coming for more.!
I've been frustrated many times by Nigerian IT firm, but everything changed for better after I came across Zerones. Thank you Zerones Technology
Some of the Companies We've Worked With...